Press
Those Seen Dancing's unique & timeless silhouettes have been adored by our customers since 2017, and have recently been recognized by the following media outlets.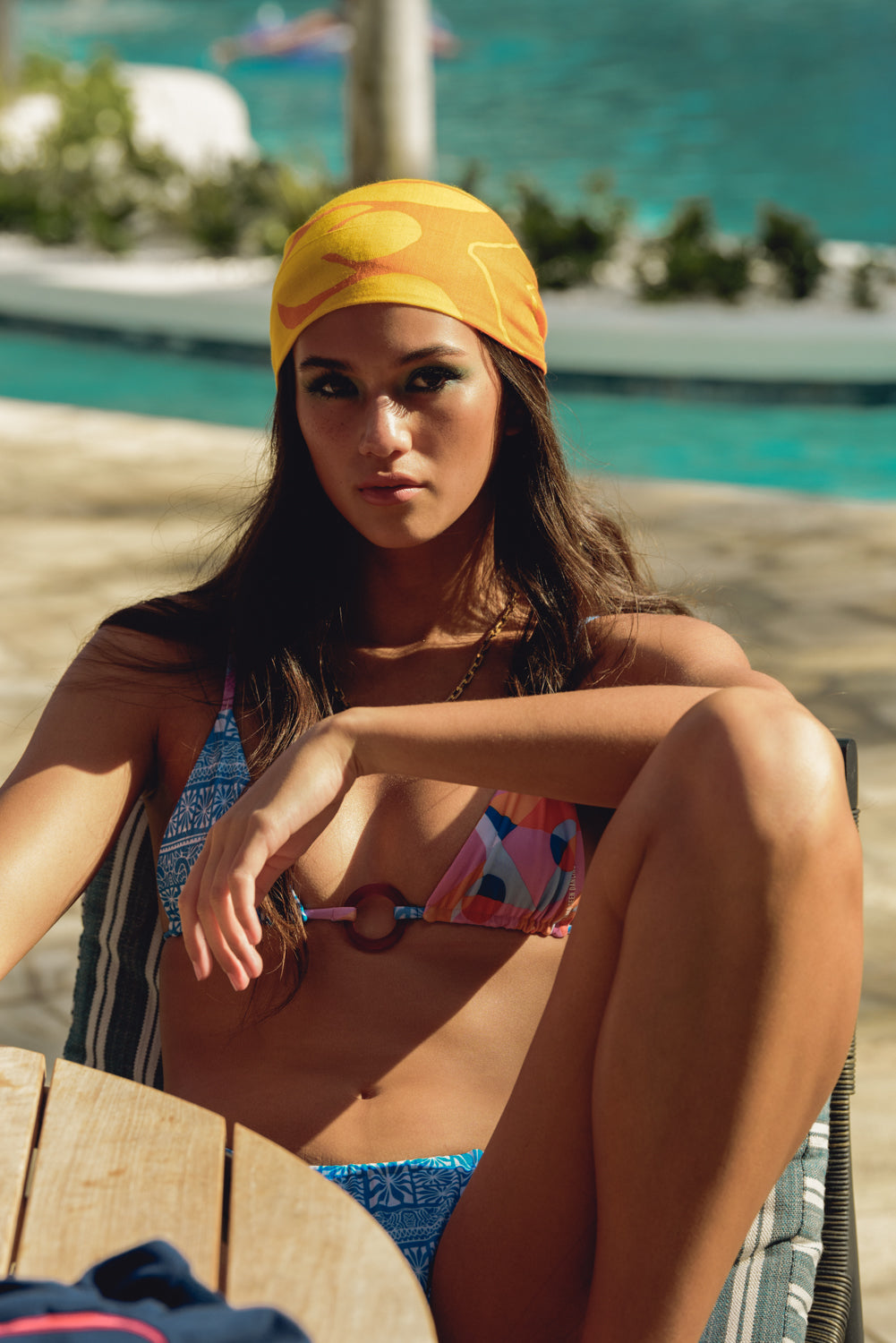 What Does Your Horoscope Say About Your Swim Suit?
AQUARIUS
(JAN. 20-FEB. 18)
THOSE SEEN DANCING

"Dare to be different! Its refreshing take on classic Brazilian swimwear silhouettes make it like no other brand."
Modern Luxury Hawaiʻi
"With local favorite swimwear by Acacia, Poolside Paradiso, Posh Pua, Pulau Swimwear, Those Seen Dancing and more, our editor-at-large IJfke Ridgley showcases the latest trends of the season in her fashion feature, 'In the Swim of Things,' shot at Wayfinder Waikiki...

From the pool to the beach, dive into summer with these retro inspired looks from Hawaiʻi's hottest swim brands."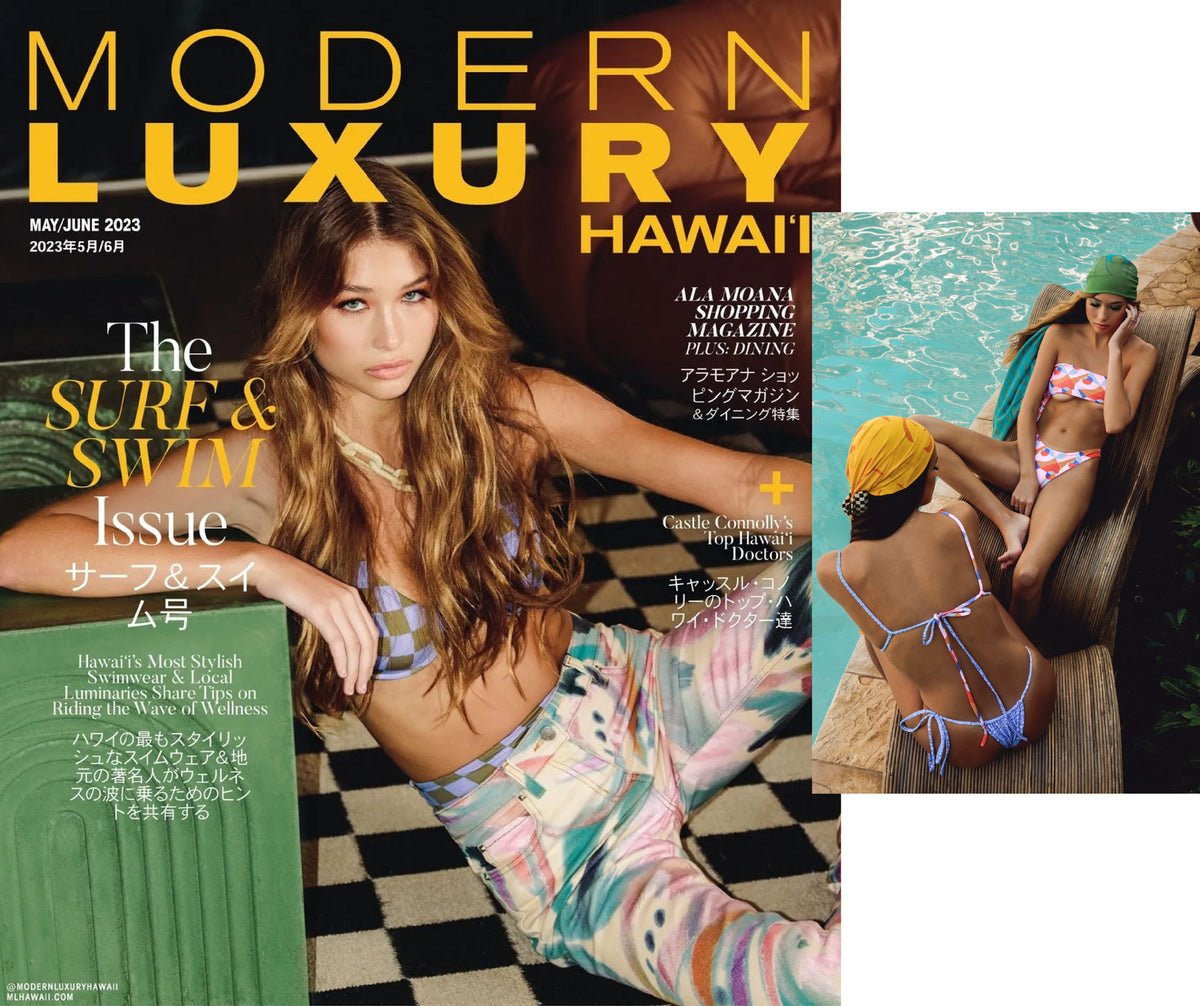 Modern Luxury Insider's Guide
"Shoppers can choose from their most popular swimwear for tanning, the Mega triangle top and Keys sliding string bottom...But if you're looking to make a statement, Shibuya suggests her standout, the Martini one-piece.
'I love that we can offer a high-quality swimwear brand that is responsibly made so that our customers can feel great about wearing it on the inside, and out,' she says.
'My focus for the brand is to uplift values [of] authenticity and sustainability in fashion, and I love that this aligns with our lifestyle in Hawai'i.'"
ELLE
"Designers from around the world flocked to [Miami, FL] to present their latest creations in swimwear and resort collections, marking the must-have pieces of the summer 2023 season..."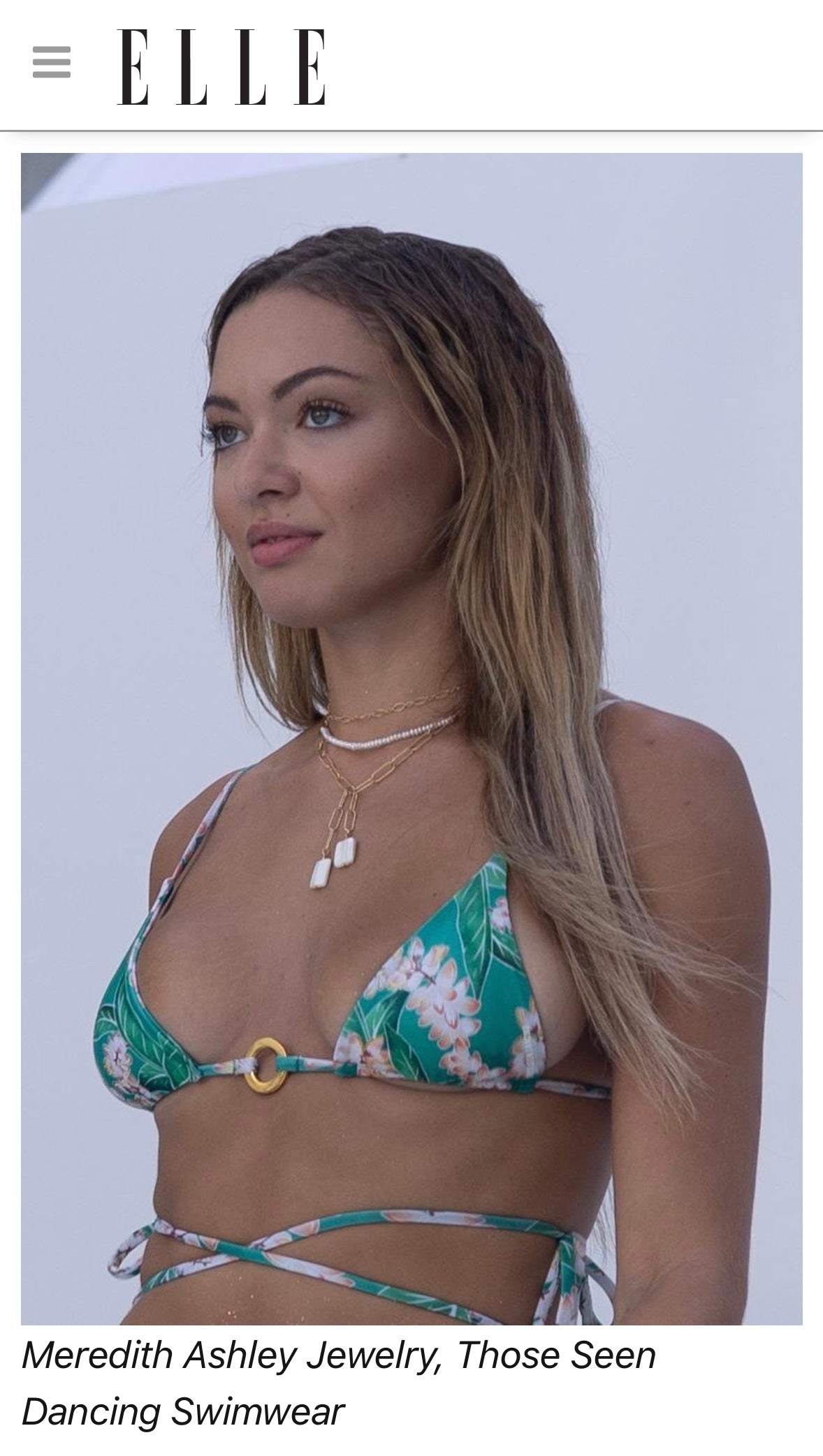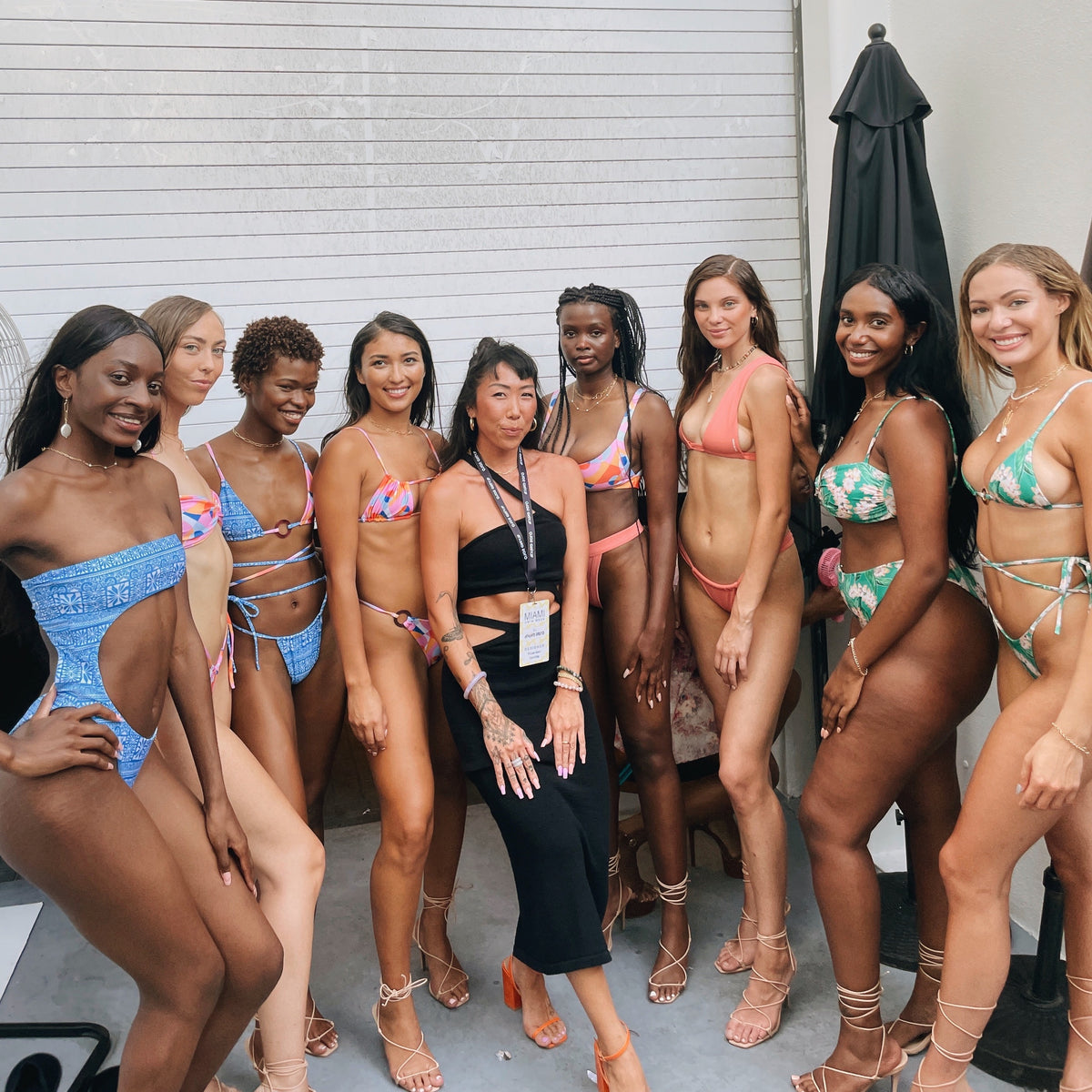 Fashion Week Online
Those Seen Dancing made its Miami Swim Week debut in 2022 as one of the emerging designers in the Flying Solo Runway Show, giving a glimpse into the next generation of talent in the swimwear industry.
ET Online
"There are so many amazing Asian-American and Pacific Islander-owned brands to buy from, especially small businesses -- from family-owned companies to self-made, entrepreneurial ventures -- that prioritize quality over quantity. Many AAPI-founded brands bring communities closer together, while simultaneously supporting non-profit organizations...
Because of the founder's degree and background in environmental science, Those Seen Dancing takes on an eco-friendly approach to creating its products."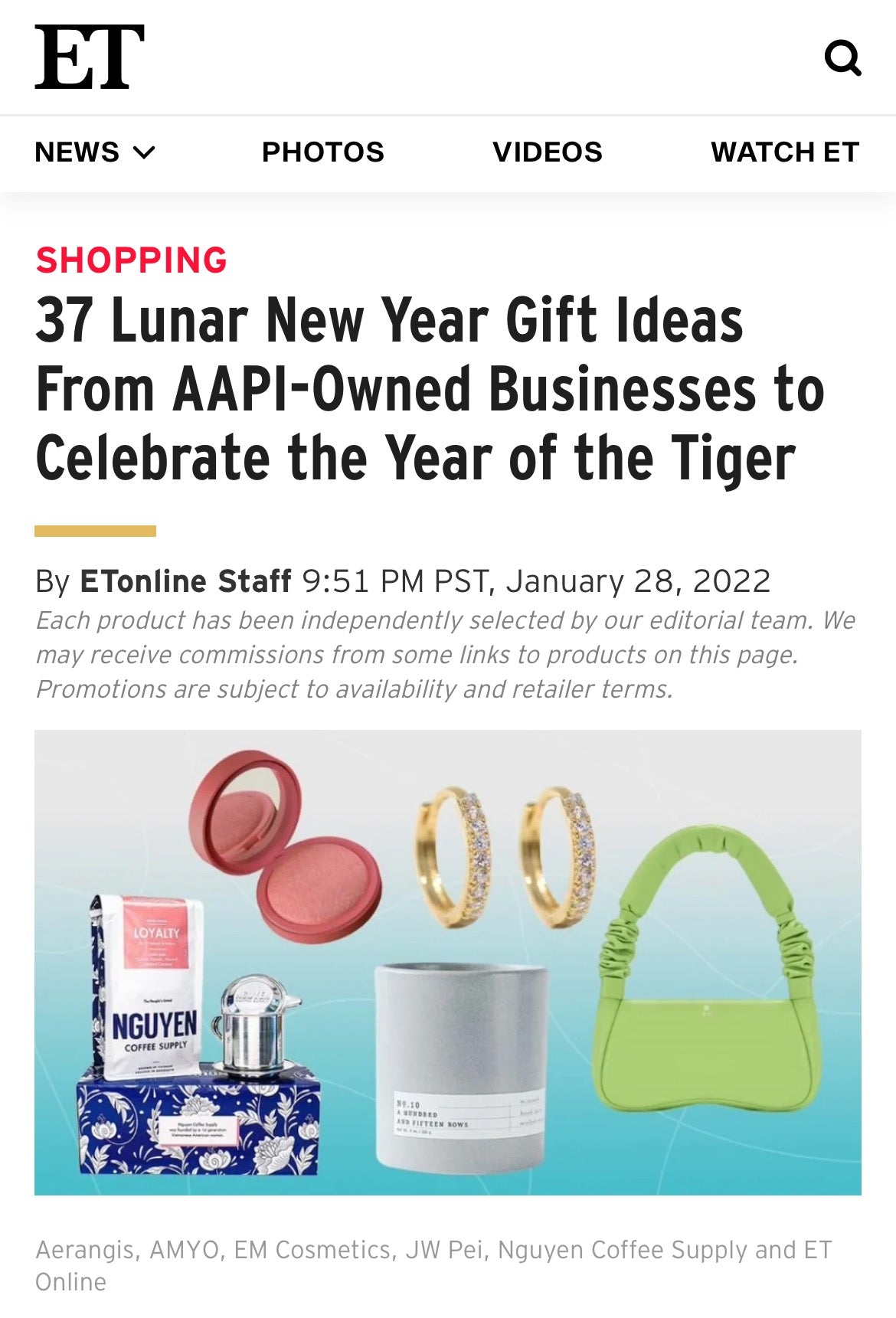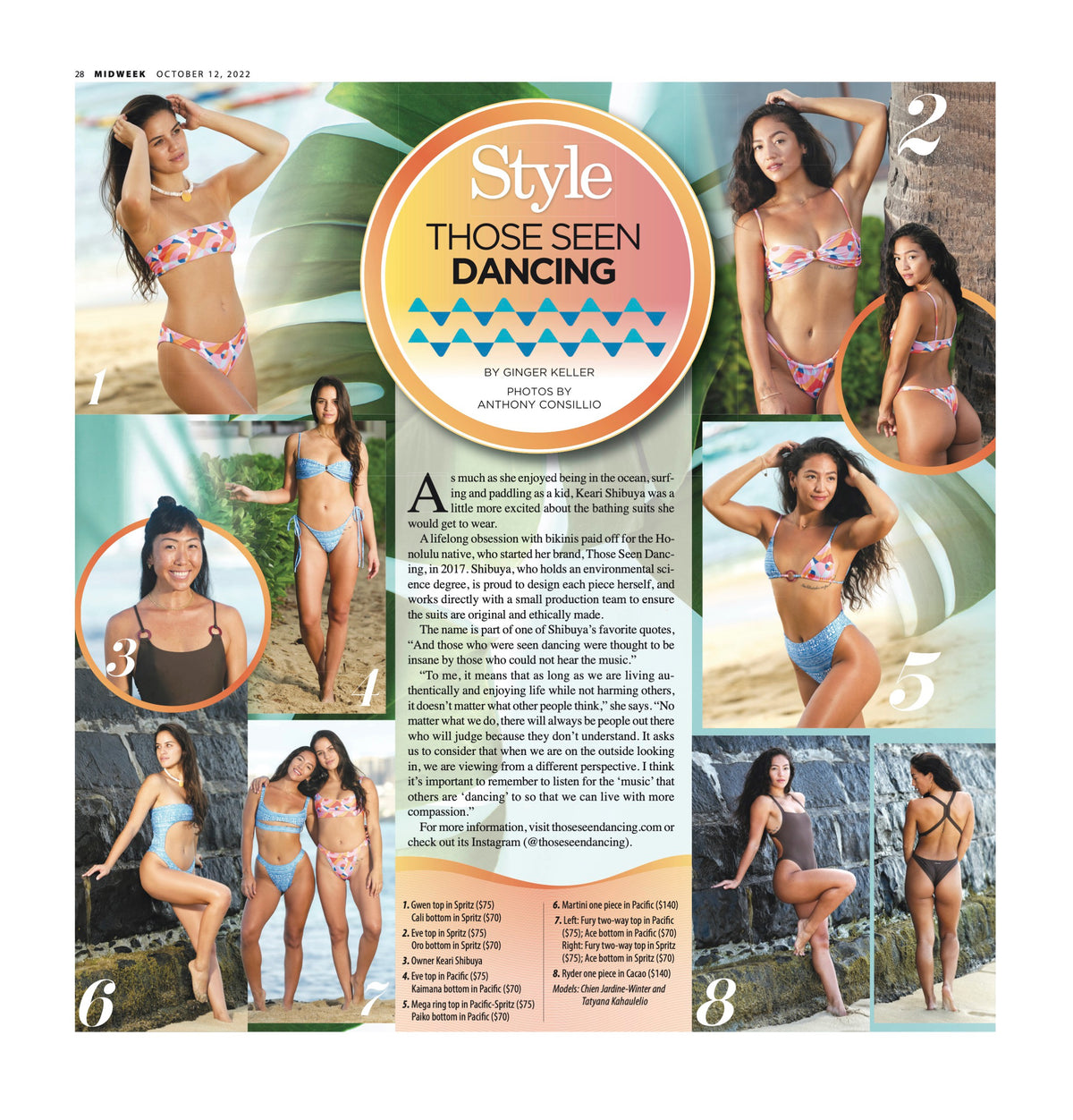 MidWeek Hawaiʻi
"A lifelong obsession with bikinis paid off for the Honolulu native, who started her brand, Those Seen Dancing, in 2017. Shibuya, who holds an environmental science degree, is proud to design each piece herself, and works directly with a small production team to ensure the suits are original and ethically made..."
Digital Journal
"'As a designer, it's easy to get caught up in chasing trends [and trying to] please everybody. Today the market is hyper-saturated with brands that all offer [the same] styles made in big factories that can pump out production in the blink of an eye. I still want to be a brand that uses creativity and brings different and exciting ideas to the table.'
Shibuya has built a brand that not only provides a world-class product, but a brand that puts ethics at the top of their list of priorities."